Food is such a unique part of culture and experiencing food and drinks the way locals do is one of the most memorable parts of my travel.
I've spent a week in Bogota and it was enough to confirm that the Colombian cuisine is pretty delicious.
I stayed in the marvelous Four Seasons Casa Medina Hotel located in Zona G — the most upscale neighborhood of Bogota full of great restaurants and cafes that worth to be tasted and enjoyed.
I was lucky enough to visit some of the best foodies spots around Chapinero and get a real taste of local Colombian culture in La Candelaria.
If you are planning your trip to Bogota, here are different kind of restaurants you might be interesting in knowing:
1. Outstanding Restaurants in Chapinero
I have extremely enjoyed the starting my day in one of plenty cozy bakery, Philippe Patissier. This was a pleasant cafe that has good pastries, French bread and very friendly atmosphere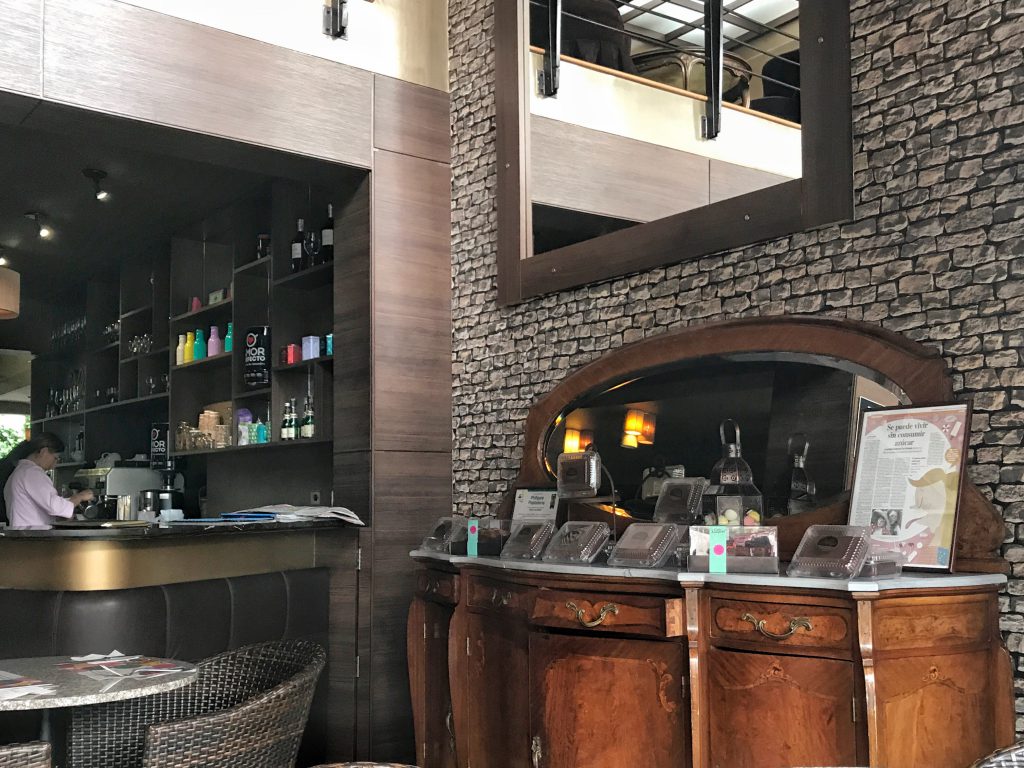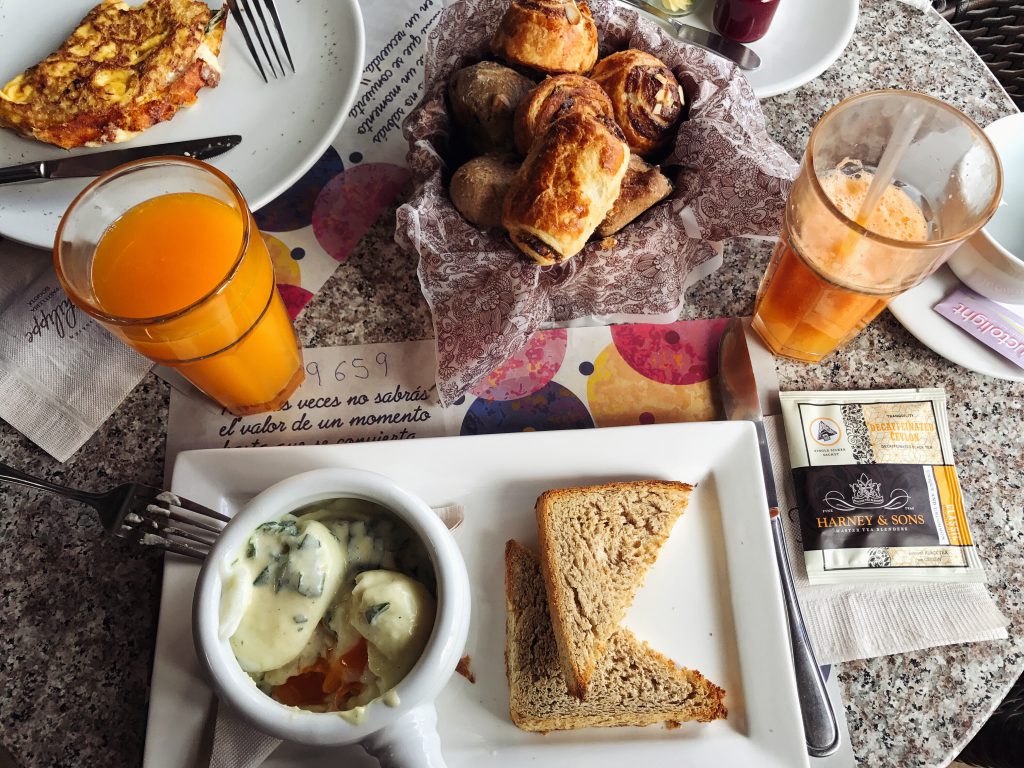 I went La Penela for the lunch. It is famous Spanish restaurant in Bogota and recommended by locals. I have got a table in terrace which was so good for the afternoon people watching.
Food is quite simple but it was enough for the lunch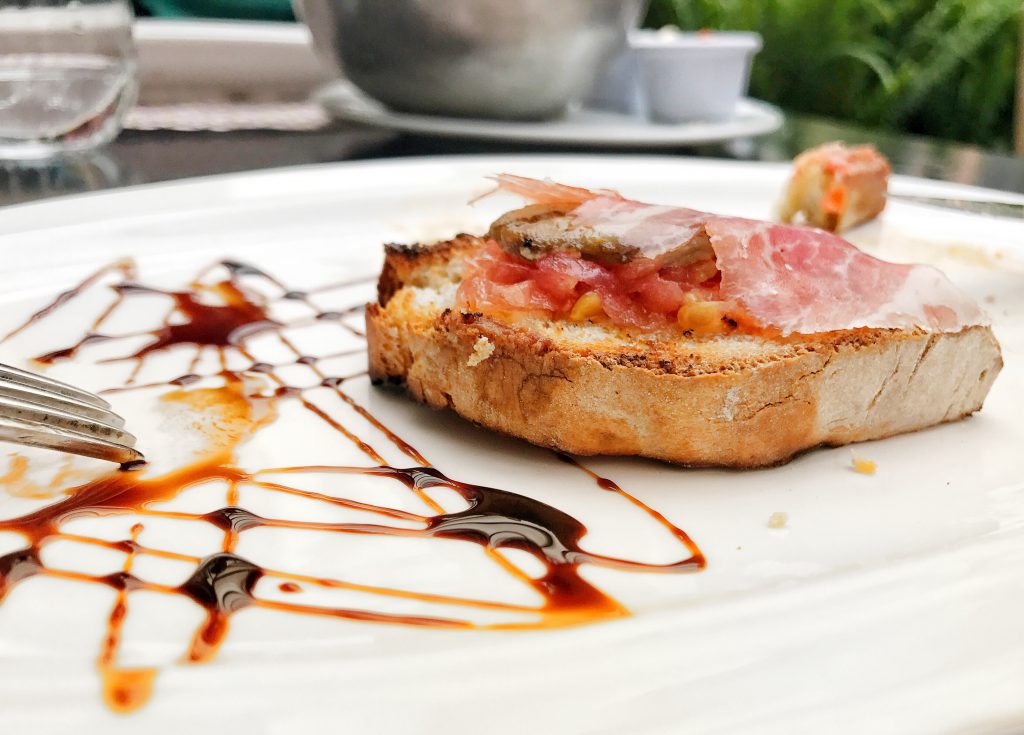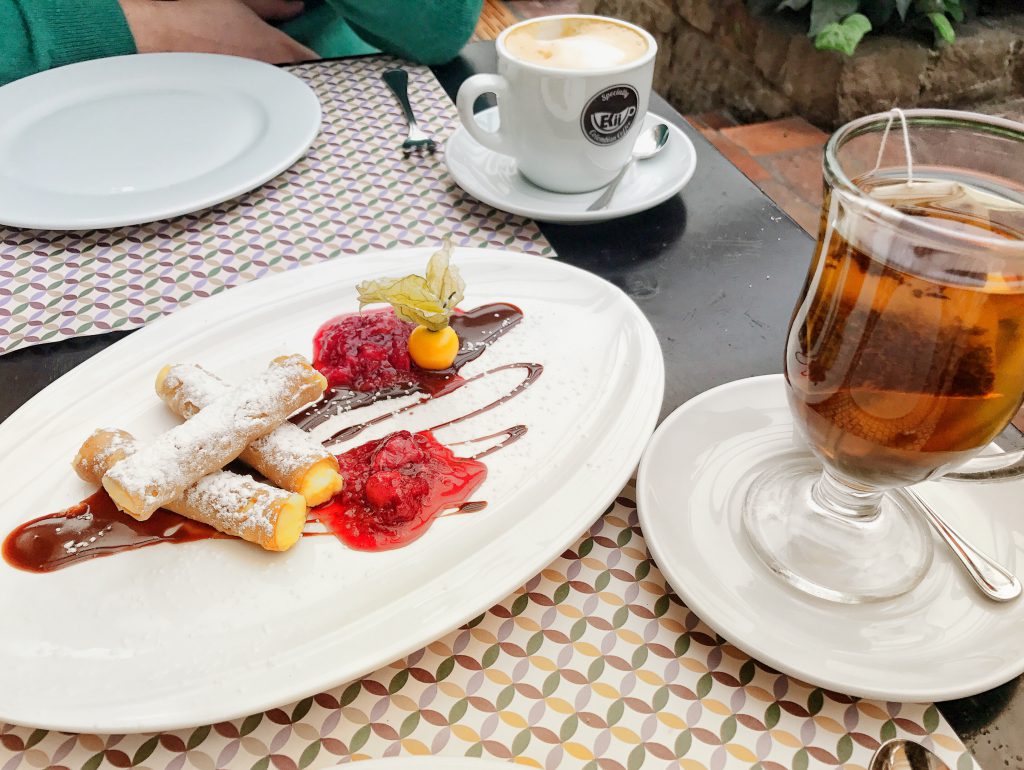 LA VENTANA
The restaurant located inside the Hilton Hotel and serves very good Colombian food. Not only made the various ceviche, steak and dessert taste incredible but the presentation was simply stunning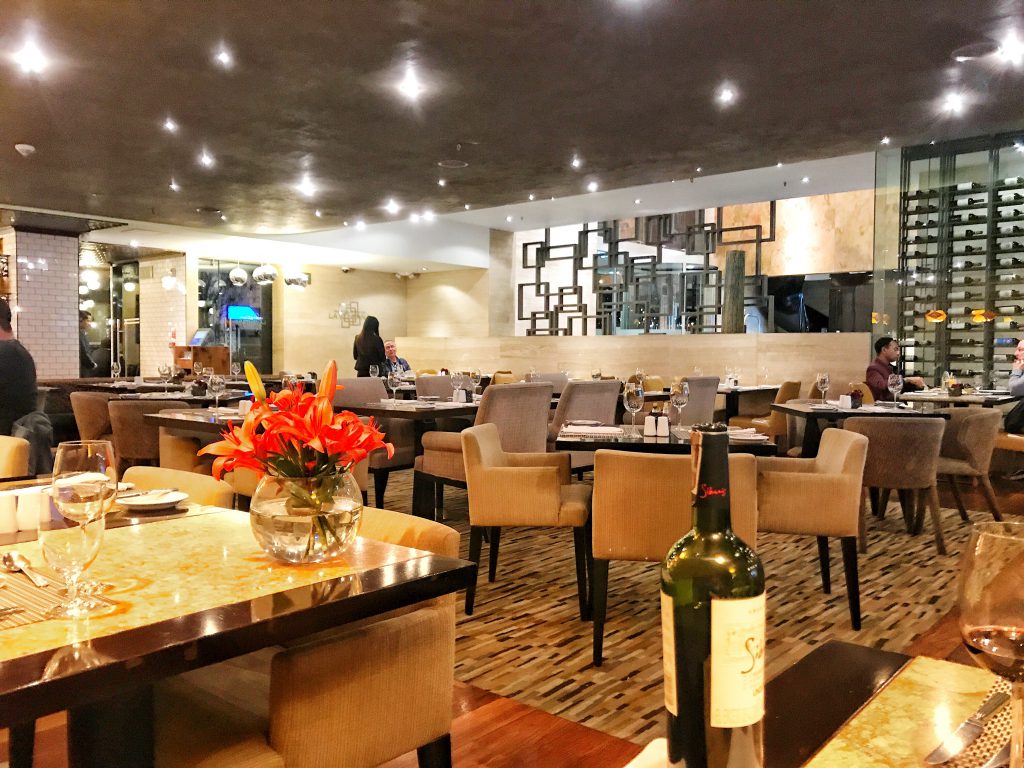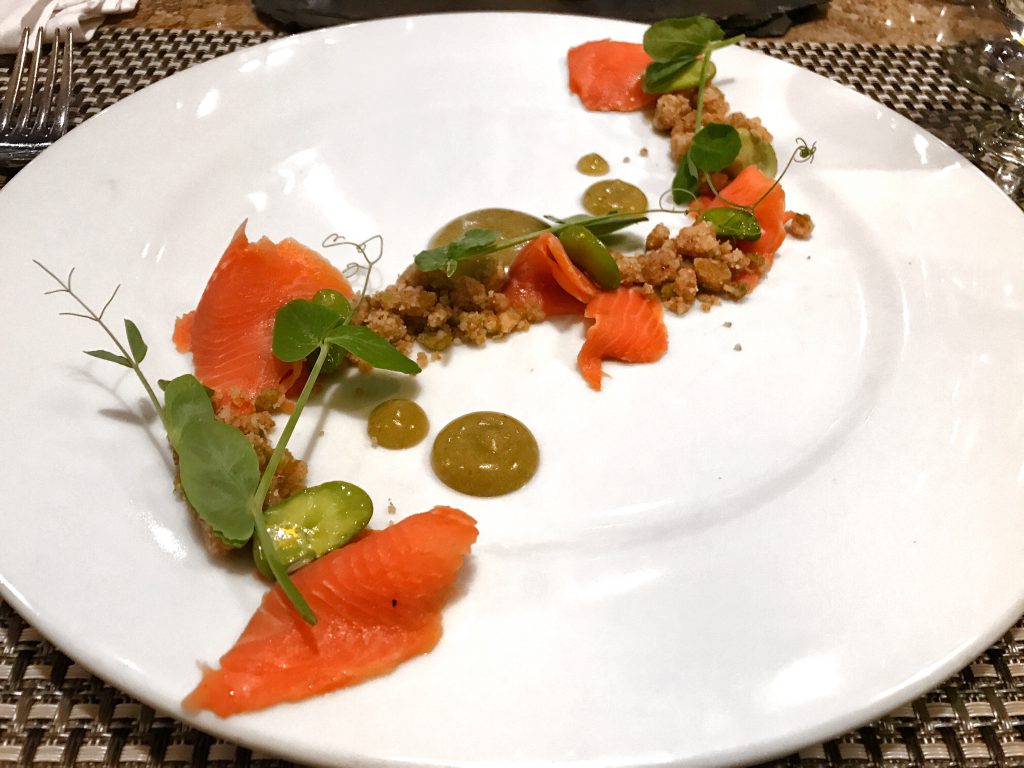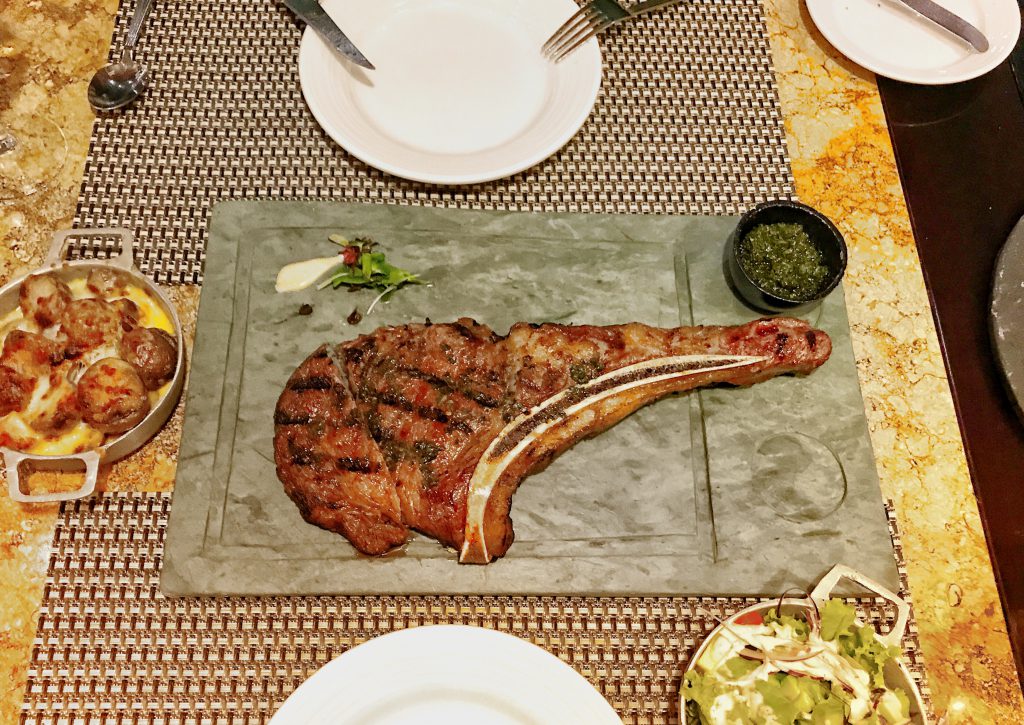 CASTANYOLES
This restaurant located in Four Seasons Casa Medina where I recently stayed and enjoyed breakfast some days. Once decided to have a dinner there I was very happy with the food, service and inviting atmosphere.
Traditionally designed Spanish restaurant Castanyoles offered a divine range of savoury tapas cooked on the brick oven and unique cocktails. Highlights of the menu included fried burrata, grilled salmon and homemade pappardelle pasta with slowed cooked lamb.
Castanyoles is very good for the romantic dinner.
Open hours: 6:00 am — 10:00 pm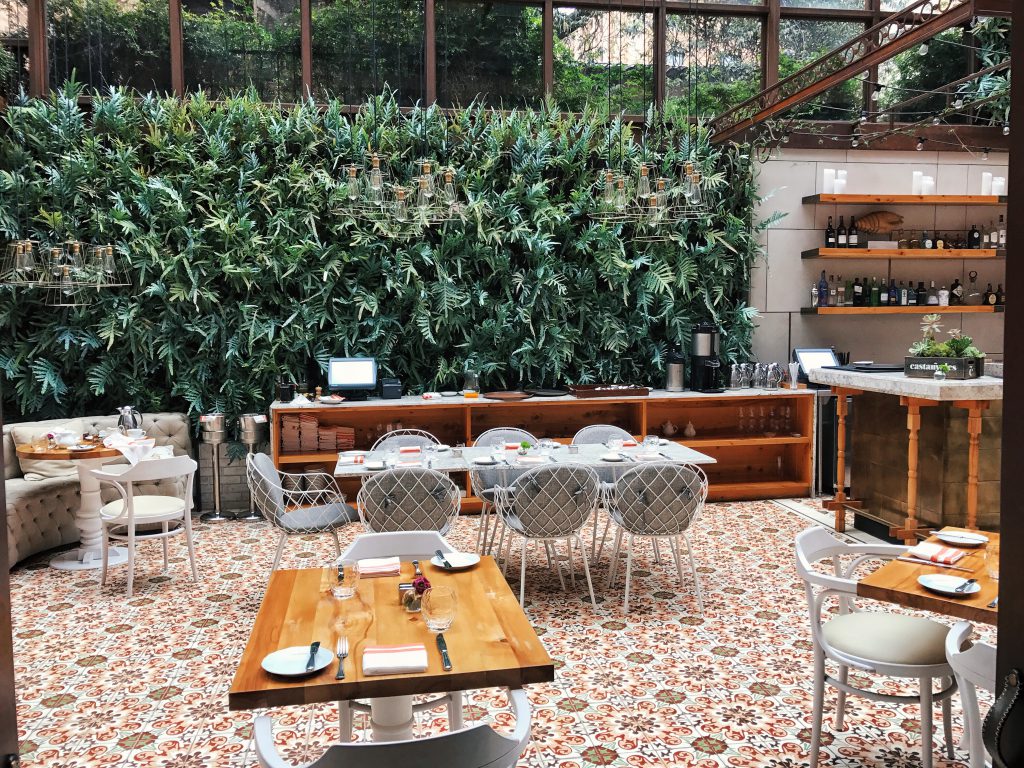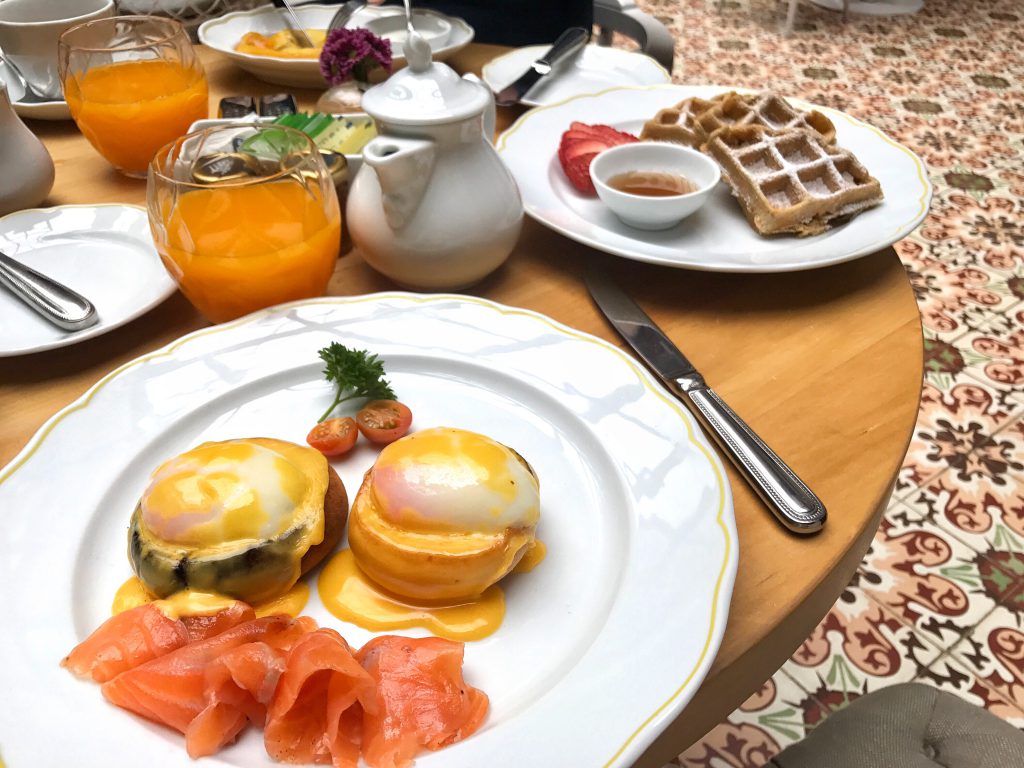 CLITERION
This one is a special restaurant with an exceptional food and service where I had a great chance to discover Colombian haute cuisine. I highly suggest to go for the tasting menu and you will struck by the amazing combination of flavors in every dish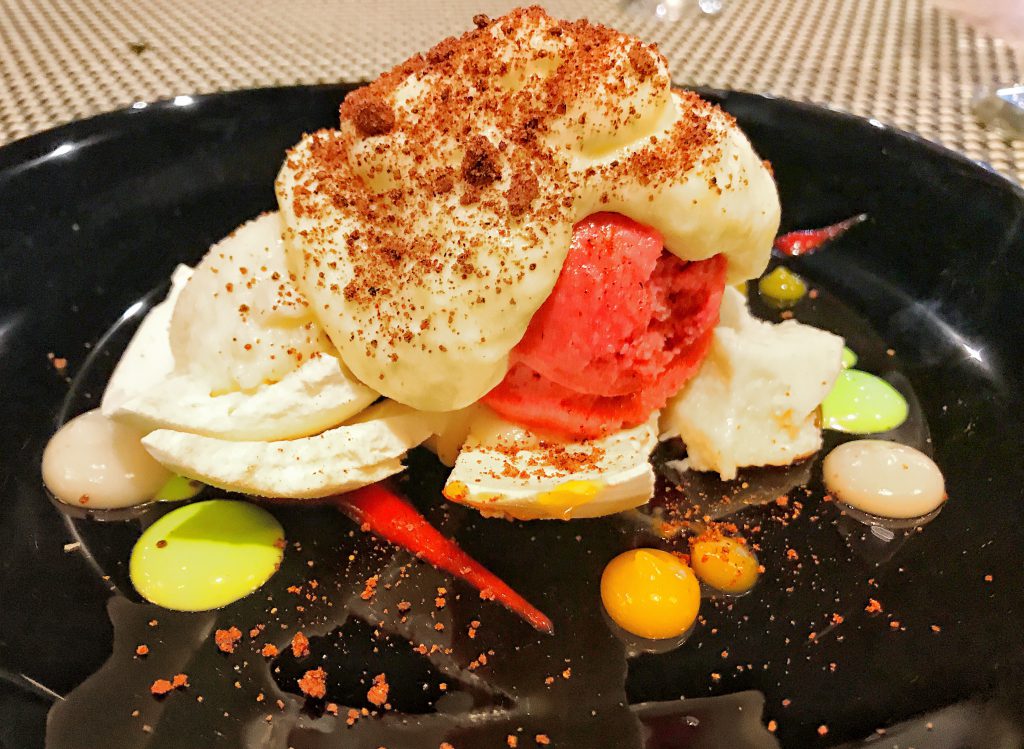 2. Dine with a View
CASA SAN ISIDRO located at the top of Monserrate Mountain
Beautiful colonial building from the XIX Century makes San Isidro very authentic. Restaurant is offering epic view over the city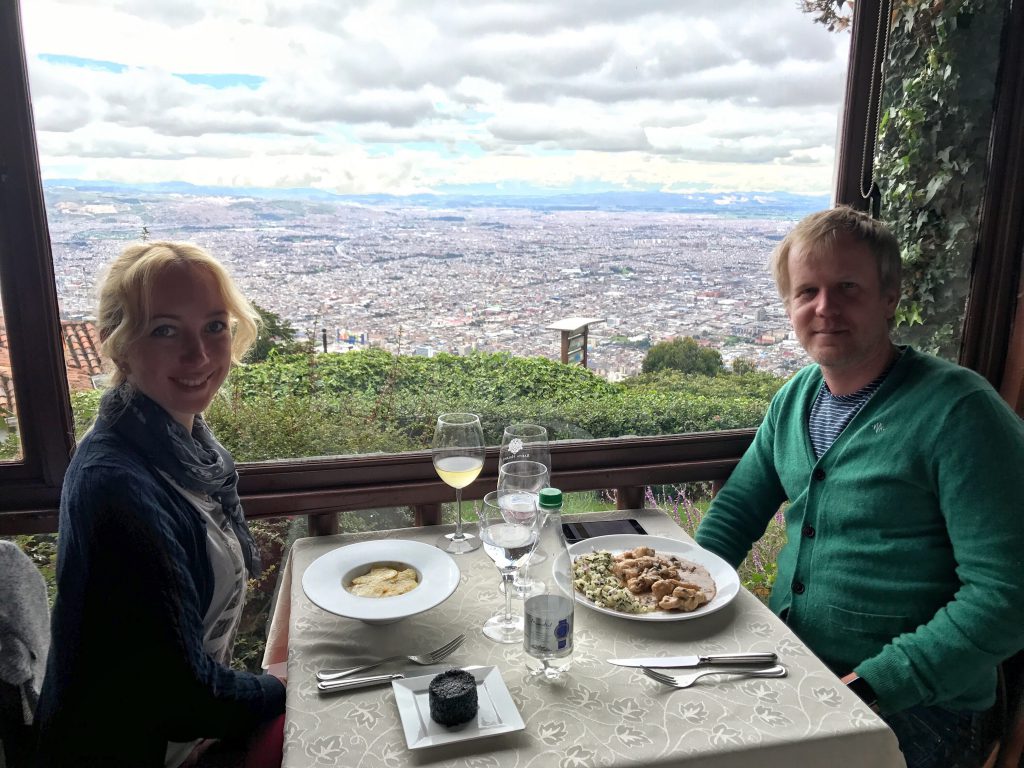 We have got a table overlooking the city and enjoyed the best French cuisine in Bogota.
Traditional French soup was delicious as well as roasted rabbit in hunter's sauce with creamy wild rice. If you are going to Monserrate with someone special plan for romantic evening at Casa San Isidro and watch the beautiful sunset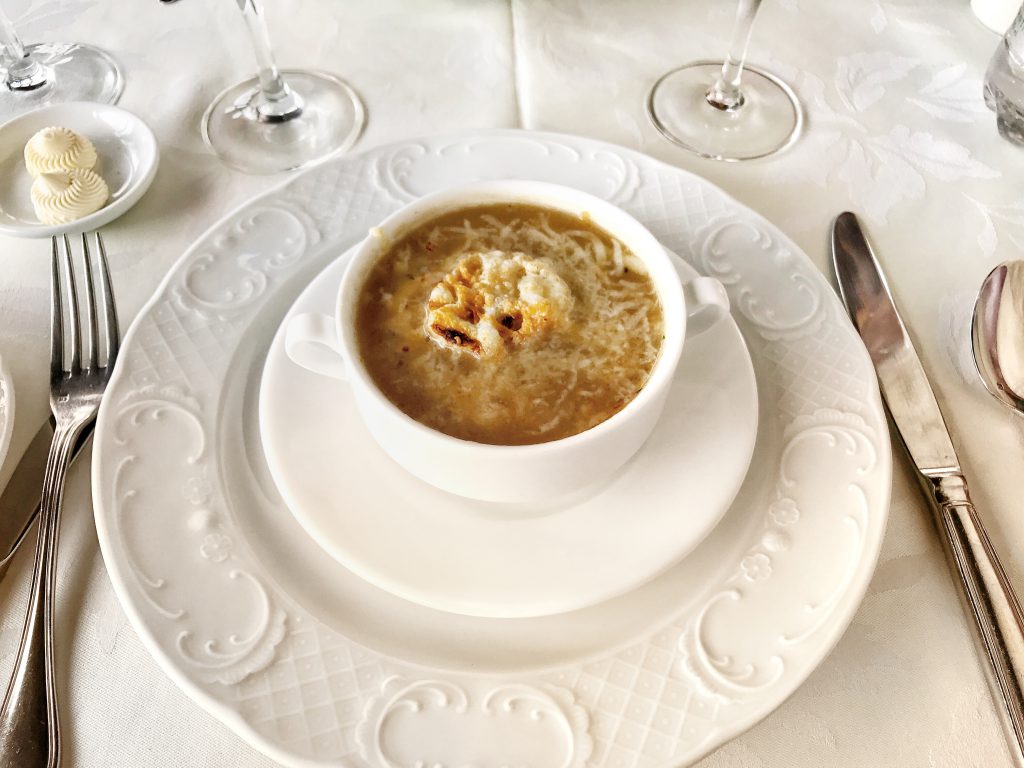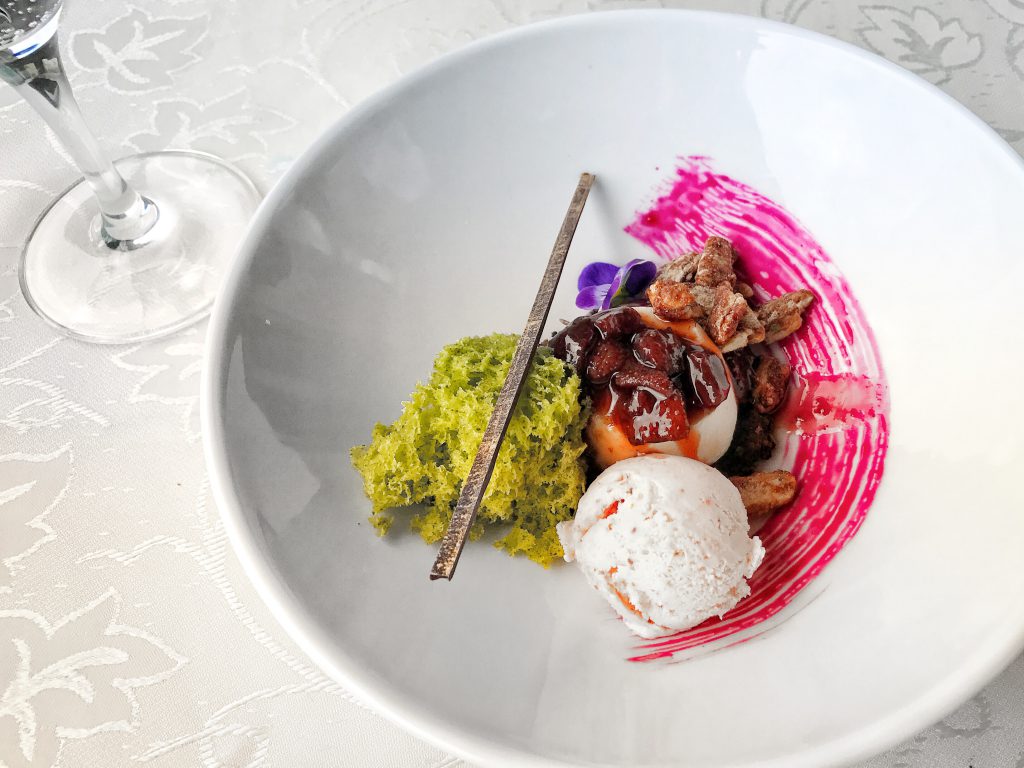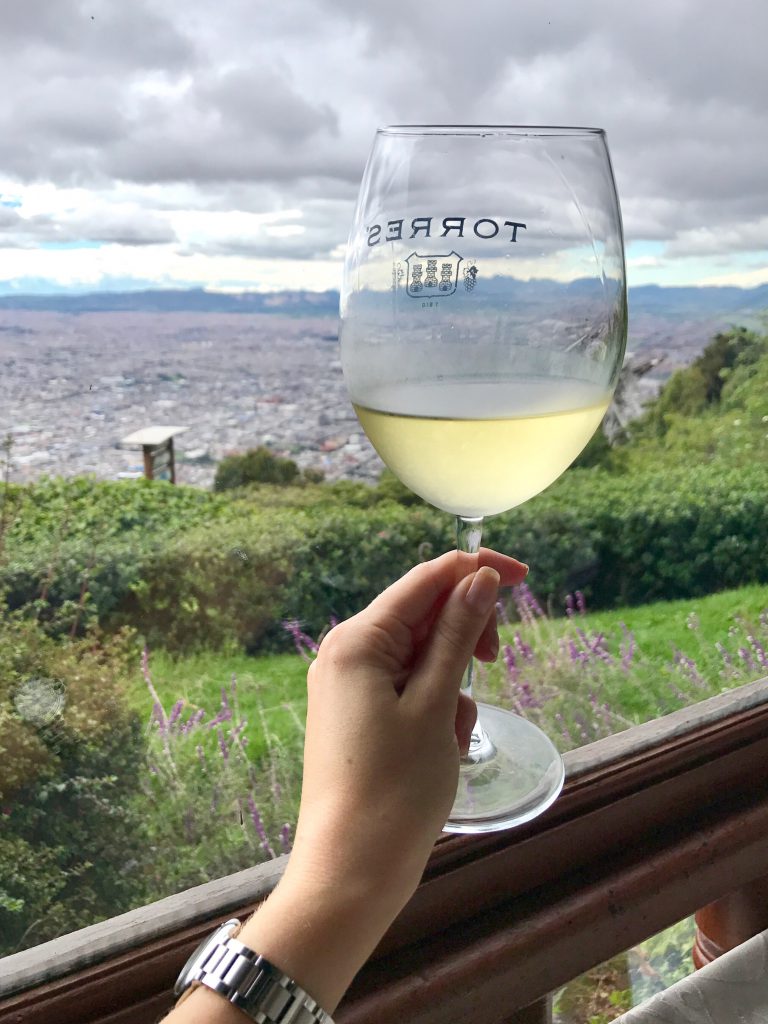 3. Explore the Local Food
The best way to experiencing the local food culture is trying as many local dishes as you can.
Here is a list of dished I would recommend to include in your food exploring plan in Bogota:
Bandeja Paisa — it consists of rice, plantain, a slice of avocado, red beans, a steak or fried minced meat, sausage, fried pork and fried egg on top.
If you've got very hungry this dish is exactly what you need.
The best Bandeja Paisa is served in the restaurant LA CUCHARITA DE LA ADUELA in Chapinero
Sancocho soup — the one of the staples of traditional Colombian cuisine and a famous weekend soup.
Colombians used to stew meat for a long time. Sancocho is a thick, flavorful and hearty soup, almost a stew, cooked with a chicken, beef or pork, root vegetables, corn, along with spices and herbs
Ajiaco — traditional Colombian soup with four types of potatoes, chicken and corn. It os served with a plate of rice and avocado, which you need to pour into the soup.
You need to try the best Ajiaco in the restaurant LA PUERTA FALSA in La Candelaria. It is the oldest restaurant in the city, established in 1816. It offers a small menu with just a few classic items, including both of these fairies
Arepas — famous street food in Colombia. It's a flat cakes with cornmeal plaint or with various stuffing like fried eggs, cheese or jam
Obleas — it is a huge waffle with sweet stuffing; chocolate, jam, caramel, coco or cheese. Ask to stuff everything (todo) at once and you will provide yourself with weekly norm of sugar in five minutes. But it will be very tasty and sweet minutes:)
Chocolate con Queso — you can't leave Bogota without trying this local favorite of rich hot chocolate with a hunk of white cheese, meant to be dunked into the mug.
SEE ALSO: 14 Things Make Me Love Bogota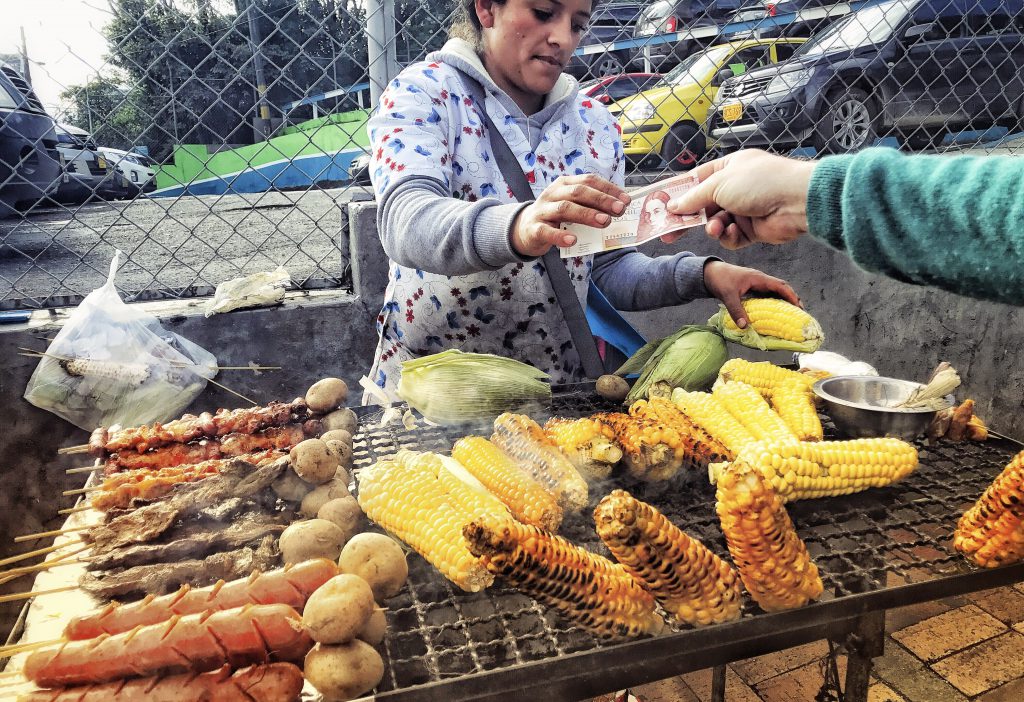 PASTELERIA FLORIA
Don't miss the city's famous restaurant, established in 1936, if you would love to try a classic Bogotano breakfast called chocolato Santafereno. This breakfast dish consists of hot chocolate accompanied by corn bread and white cheese.
PALOQUEMAO MARKET
You can try local food in fancy restaurant but your experience will not be complete without visiting one of the most authentic places to eat real Colombian food — Paloquemao market.
Filled with exotic fruits and local cooking you can taste a delicious juices, classic almuerzo corriente and even try my favorite fried ants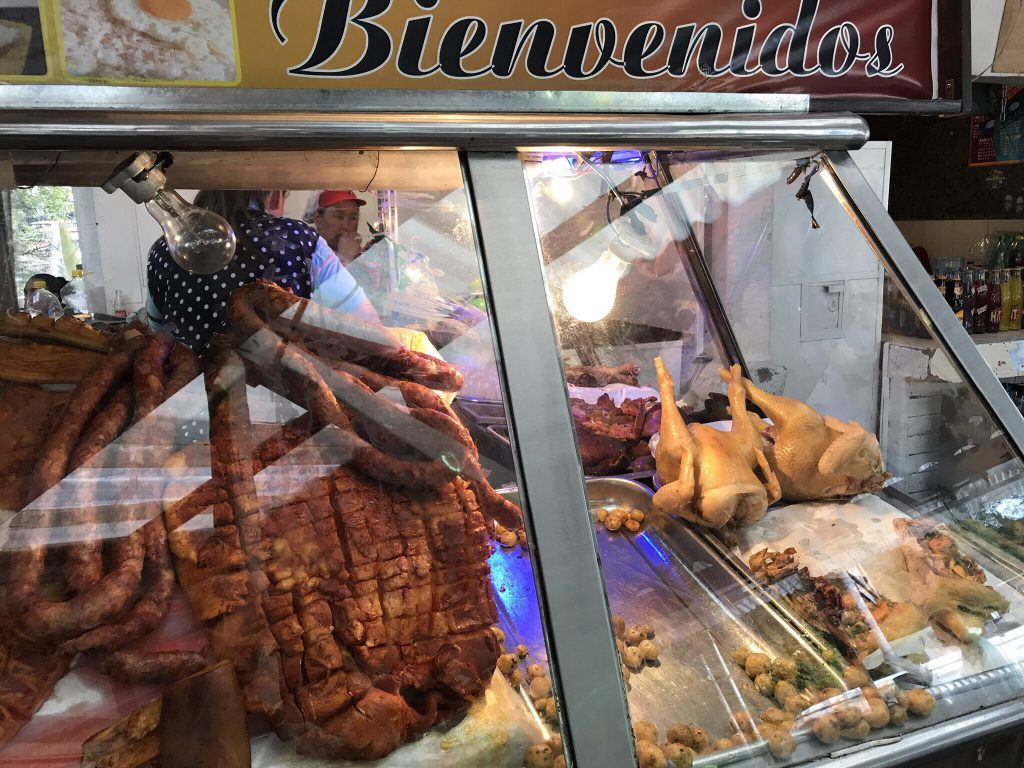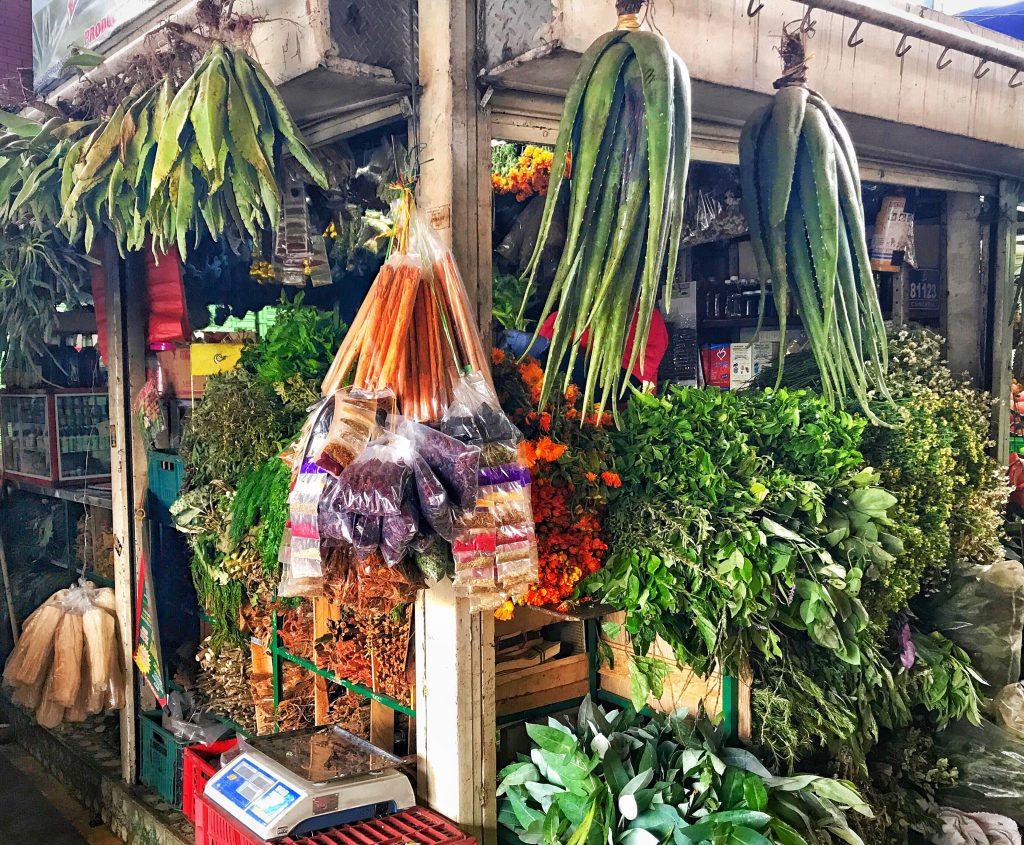 I have a final advice for you before visiting Bogota: come with an empty stomach and be ready to immerse yourself in a diverse and delicious cultural experience!
SEE ALSO: Our Stay In Bogota: Four Seasons Hotel Casa Medina