I've been lucky enough to stay in a beautiful hotels worldwide, but Four Seasons Hotel Casa Medina in Bogota has simply impressed me!
Traveling to picturesque and authentic cities (I definitely refer Bogota as one of them) I try to choose a hotel with a twist. As I'm more into the colonial-styled palace and historical buildings, I fell in love with Four Seasons Casa Medina, which has been declared a culture heritage site by the Colombian Ministry of Culture. It carries an exciting atmosphere and makes me feel very special.
The hotel has been built in a historic house. The details of the interior like massive wooden handcrafted doors, carpets, aged leather, vintage vases and vaulted celling was amazing. They were impressed me upon arriving at the hotel and make me feel the spirit of the colonial time. Historical architectural elements was wonderfully combined with the modern luxuries.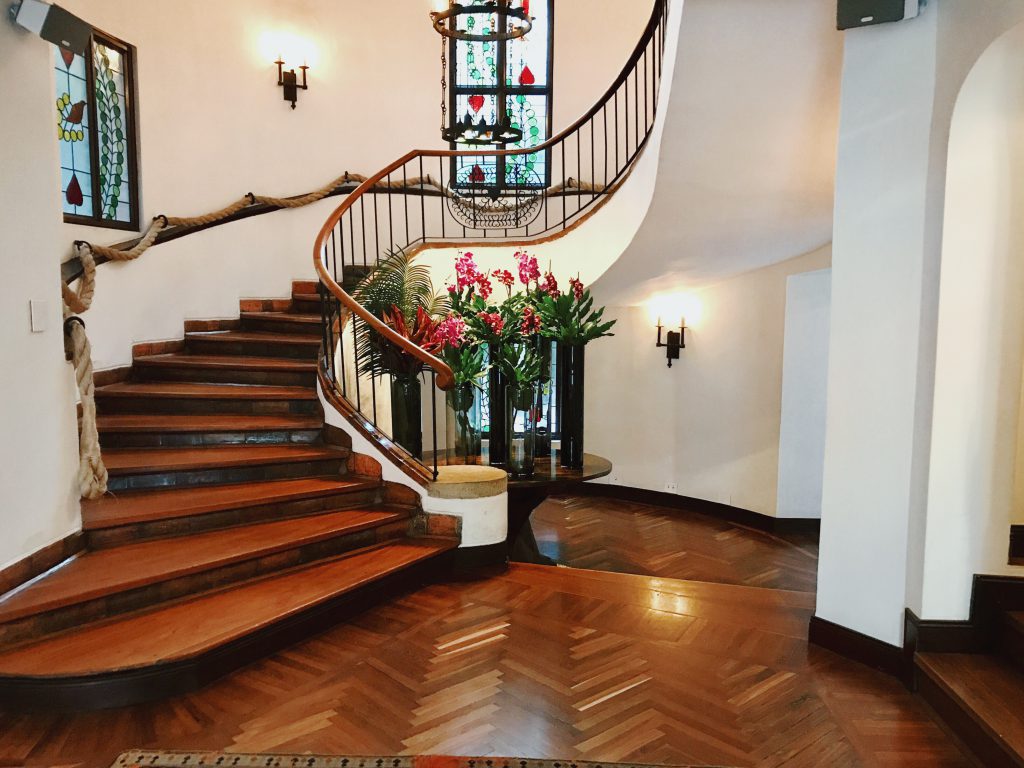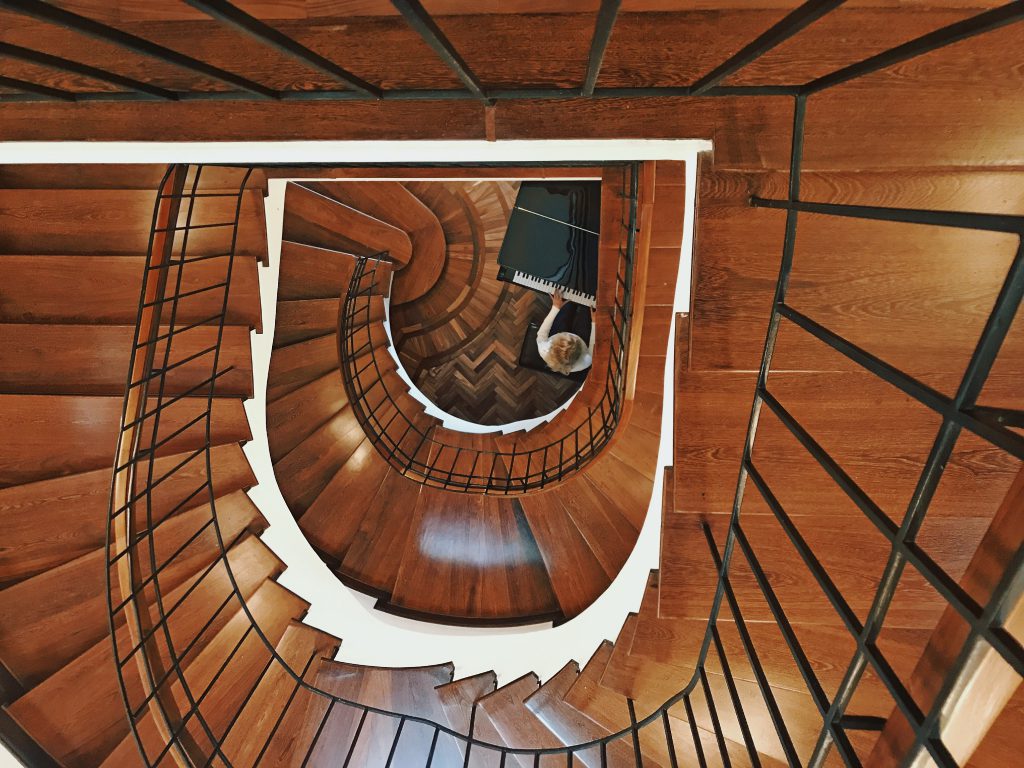 Location
The hotel is well located. I would even say it has a perfect location in Zona G in Chapinero just steps from five-star Bogota restaurants and bakeries where we had an incredible gastronomy experience.
SEE ALSO: A FOODIES GUIDE TO BOGOTA
Chapinero — one of the oldest and richest part of Bogota. It is a fascinating, sprawling central neighborhood. The architecture of this area is simply amazing.
It was quite enjoyable and safe to walk around.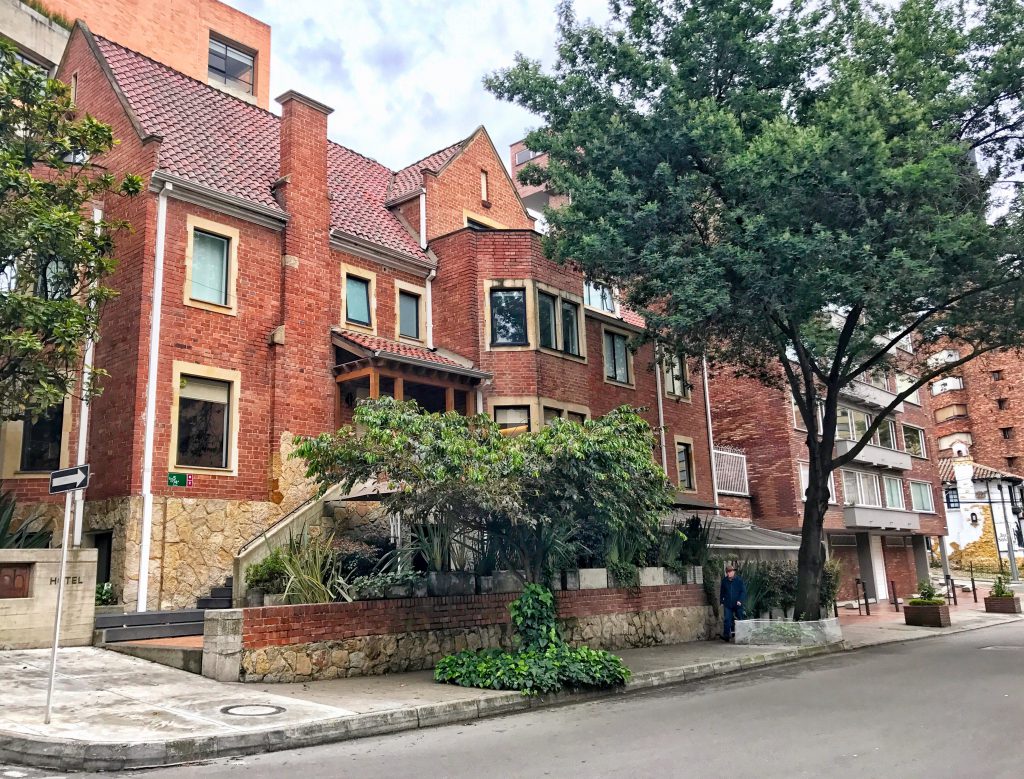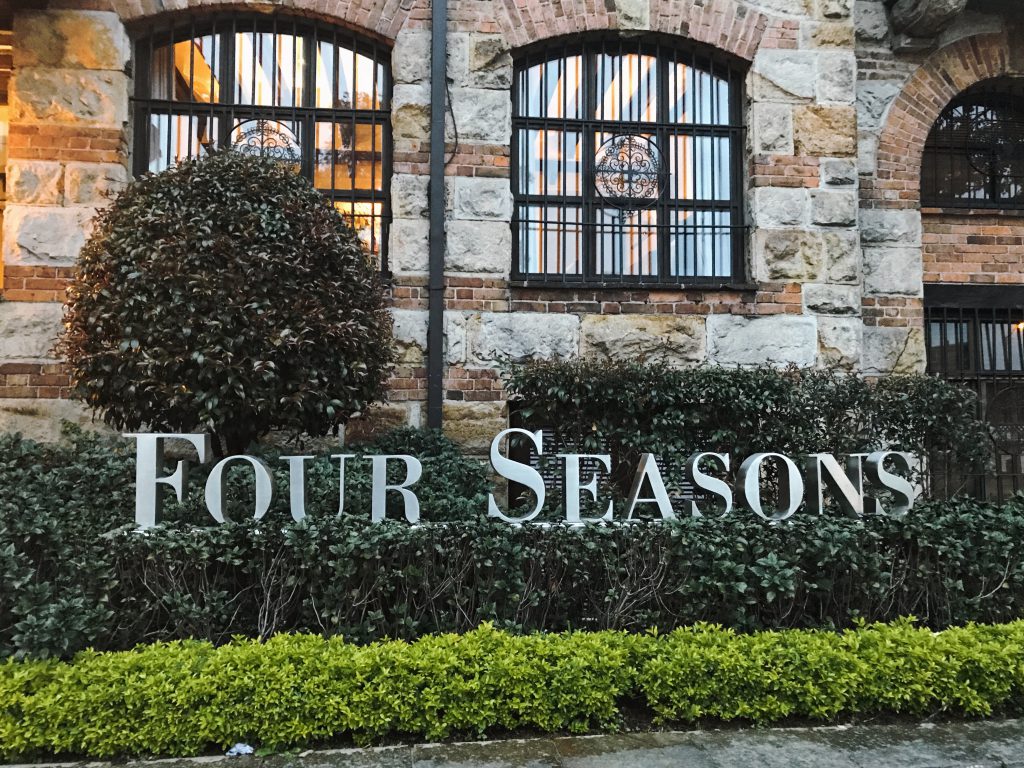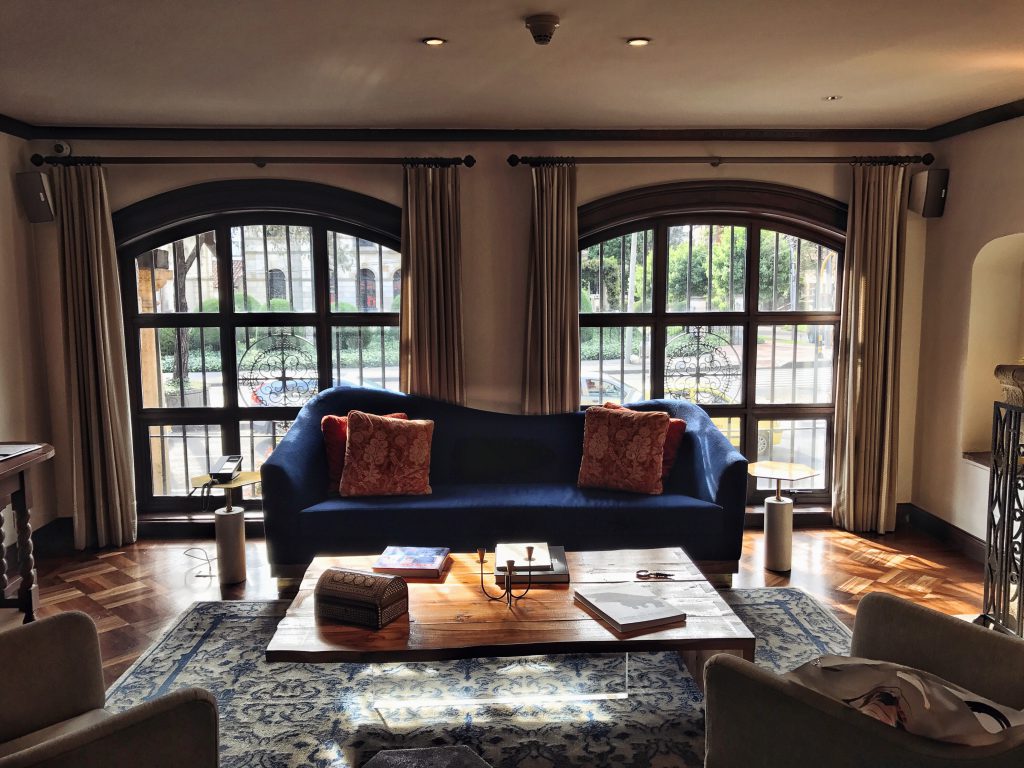 Room
At the check-in desk we were introduced to the «Upgrade Program» and decided to upgrade our room to the executive suite with a fireplace.
To have the fireplace in the room of urban hotel is very rare option, and we like it so much.
Bogota's chilly weather is wonderfully offset by the warm and romantic atmosphere of the room and especially by the fireplace.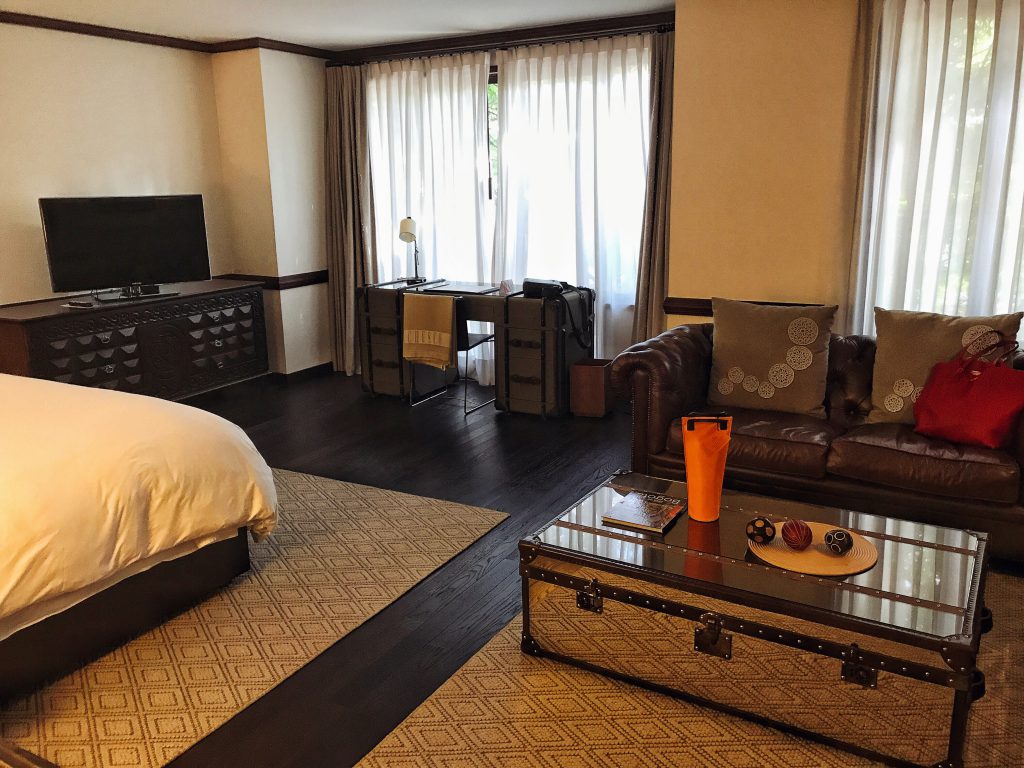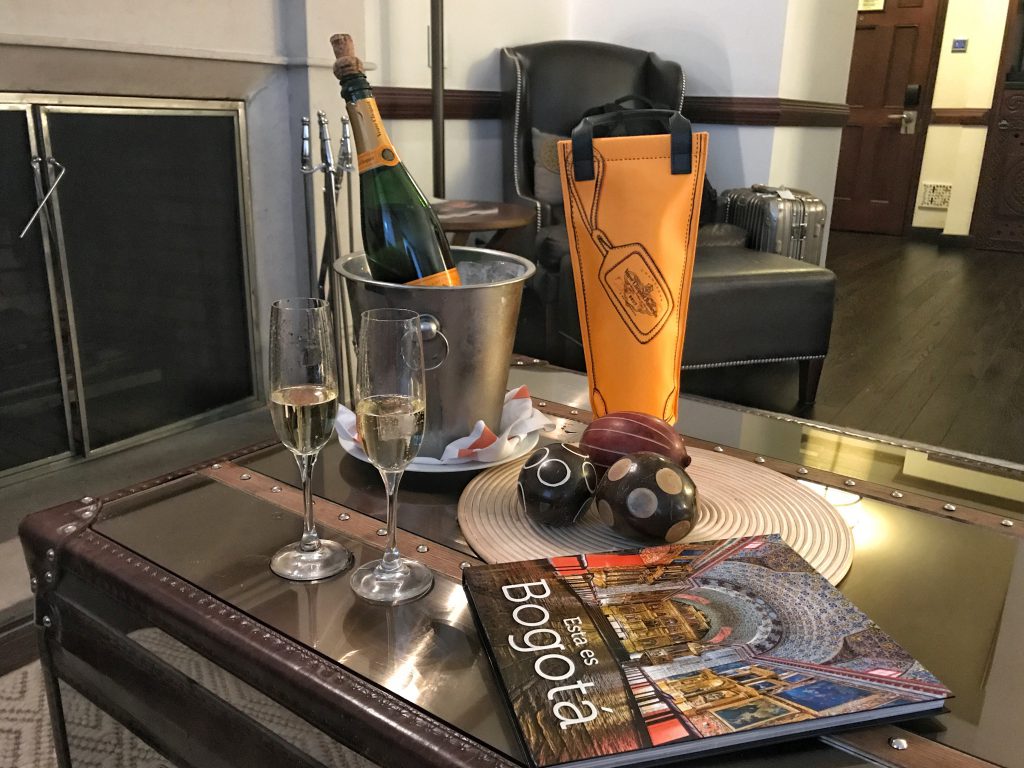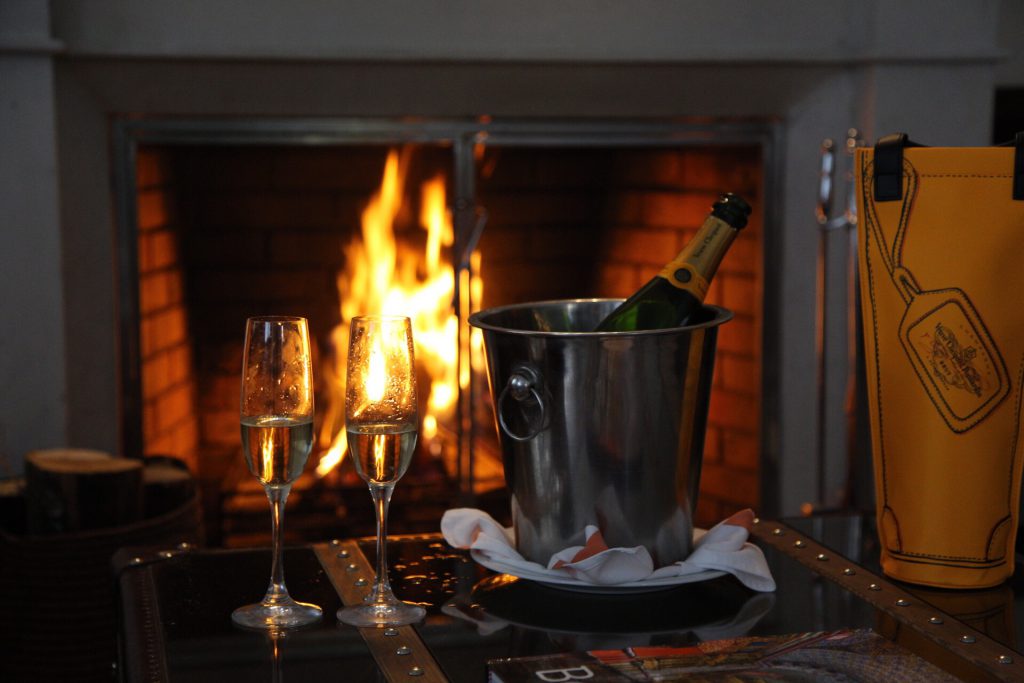 The street view room was spacious and tastefully designed with the rich architectural details and hand-carved wooden furniture. Living area outfitted with a leather sofa, trunk coffee table, leather armchair and a romantic wood-burning fireplace.
The bad was cozy and extremely comfortable.
Restaurant
The hotel has an elegant Spanish restaurant Castanyoles with outdoor terrace and indoor sheltered courtyard where we had enjoyed our breakfasts.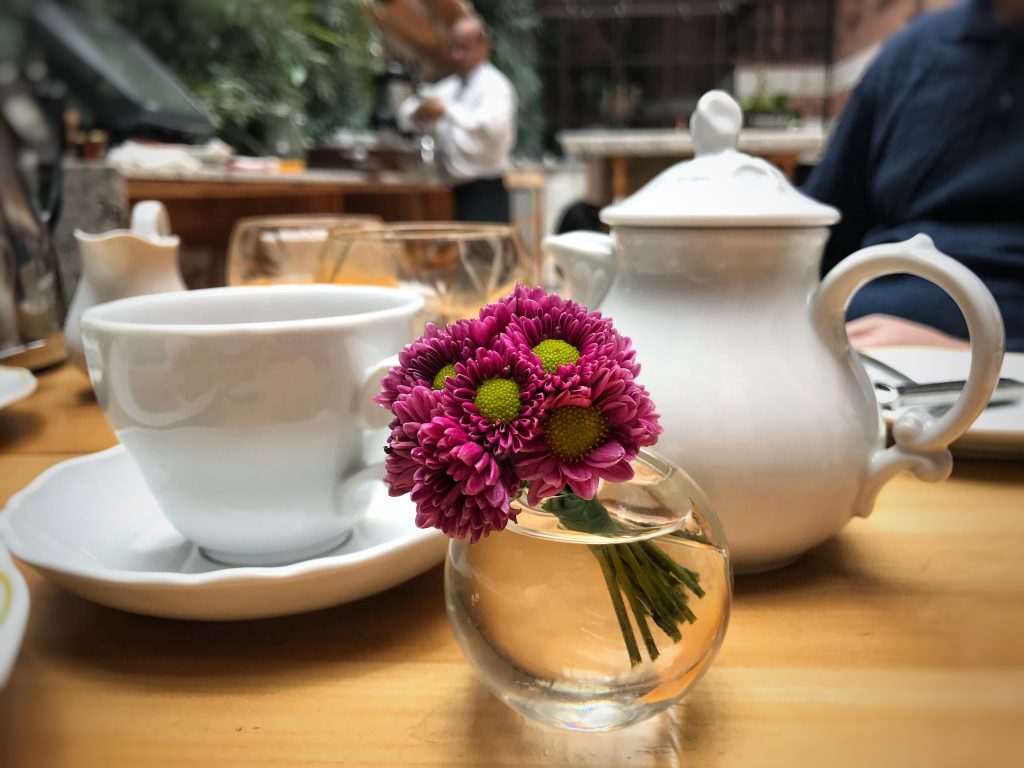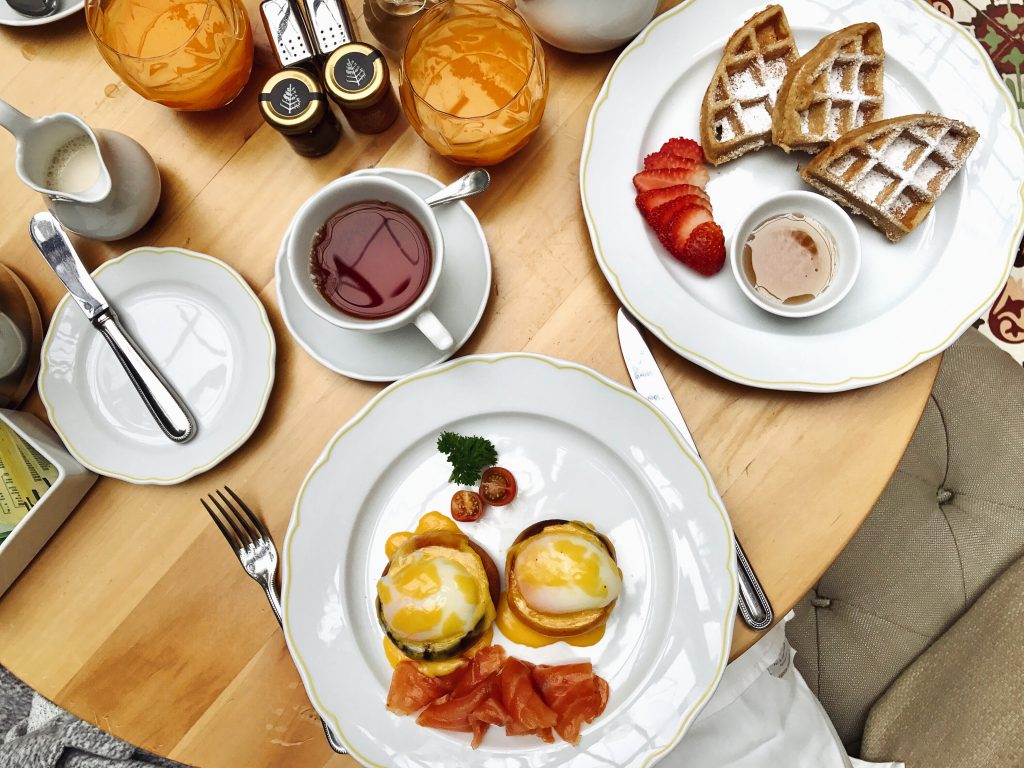 The breakfast being served until 10.30 a.m. The food was absolutely delicious and the atmosphere was so warm and relaxing that we could enjoy our sitting till the midday. The buffet was a perfect selection of high quality cheese, ham, pastries, yogurt and fruits. I was extremely happy with an amazing Eggs Benedict with a smoked salmon.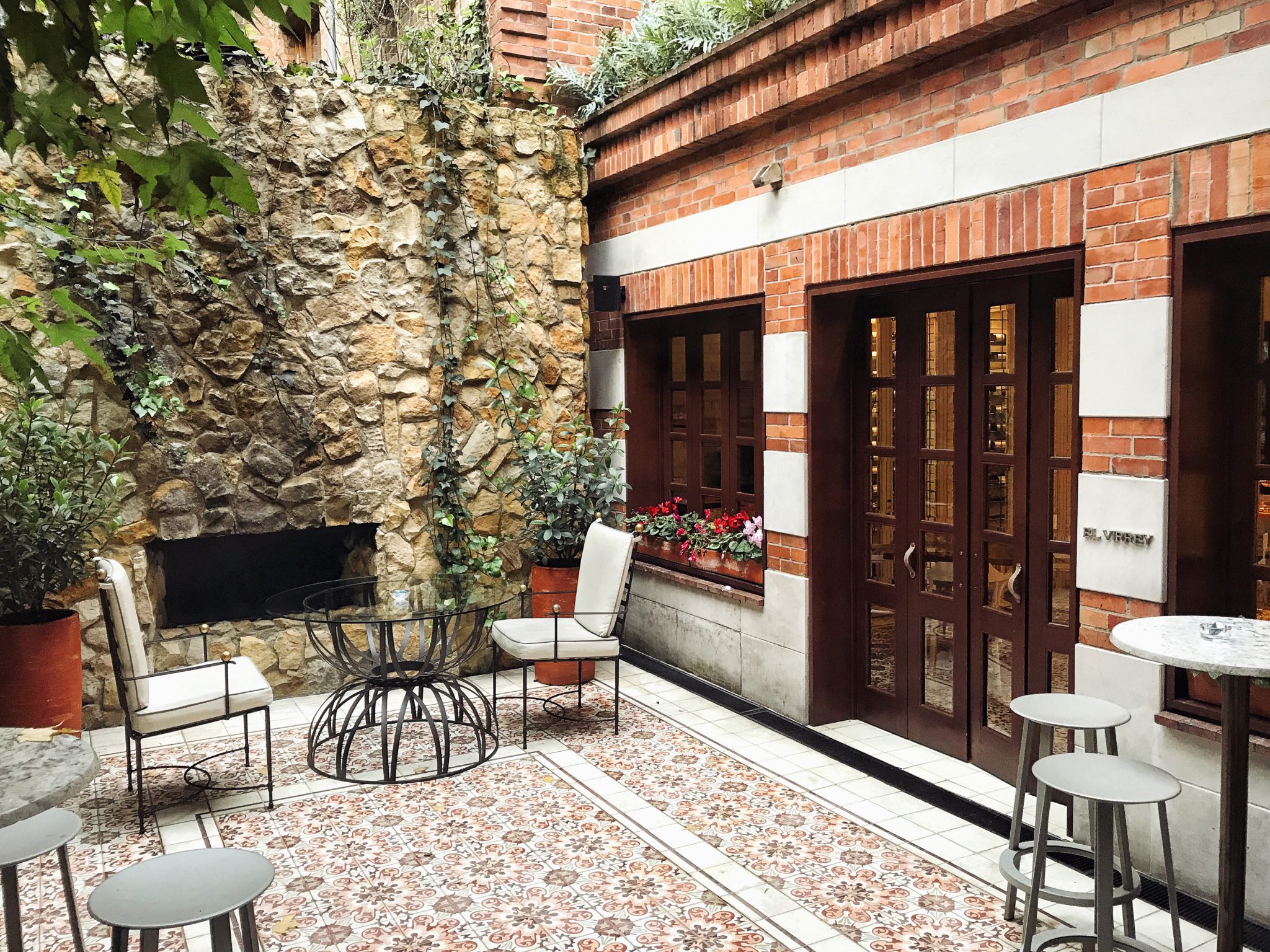 One day we had a dinner there — the Spanish cuisine was so good. We spent the beautiful evening with a romantic atmosphere, delicious food and attentive service.
I highly recommend to try a delicious Columbian Coffee in Tapas Bar and check their own artful menu.
Entertainment
Four Seasons Casa Medina Hotel offers a GYM and cozy SPA on the lower level of the hotel.
Things to do in Bogota
Take a look at my list of 14 THINGS MAKE ME LOVE BOGOTA for the more inspiration!
———
blonde.travel